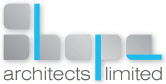 © Shape Architects Ltd. - 2013


Whether you have an area of garden or larger site that you wish to develop, here at Shape Architects we can help you to maximise your project's full potential. We have worked with both developers and individuals alike to create both one off houses and new multiple housing & apartment developments. Drawing from existing features of the site and surrounding area, we ensure that the end result is a site specific bespoke solution balancing the needs of the clients brief with planning requirements, other constraints and opportunities available.

Design for a new five bedroom detached luxury property on the site of an existing bungalow.

Demolition of an existing garage and the proposed development of land into a new six bedroom detached property to match the surrounding character of the area.

Proposed demolition of an existing detached house and redevelopment of the site and adjacent plot to provide five new four bedroom town houses.

Proposed demolition of an existing house and construction of two new luxury detached houses with garages.

Demolition of existing outbuildings and redevelopment of the land to provide five new detached luxury houses.