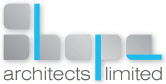 © Shape Architects Ltd. - 2013


Converting commercial or unused buildings into residential living space is an excellent way to create a modern home filled with character, whilst providing the host building with a new lease of life.
Shape Architects have extensive experience in creating new bespoke homes from numerous types of buildings including offices, warehouses and barns with one of our more prestigious projects being featured on the BBC as a shining example of a building conversion. With our experience, vision & practicality we can ensure that conversion opportunities are maximised.

Conversion of a derelict stone barn into a contemporary designed luxurious five bedroom home with double height space, feature windows, spiral staircase, balcony and exposed roof trusses.

Provision of conceptual space planning layouts for the proposed conversion of an existing historic office building into residential apartments with retail units below.

Conversion of ground and lower ground floors in a stone building previously used as offices & storage, into ancillary residential living space containing kitchen, bathroom, bedroom and living spaces.

Conversion of a "live-in" commercial property into two 3 bedroom back-to-back properties, utilising the existing front and rear dormers and creating a kitchen and dining area from the existing garage.

Conversion of office space above a retail unit in a four storey building, into three apartments consisting of two single bedroom apartments and a duplex two bedroom apartment.